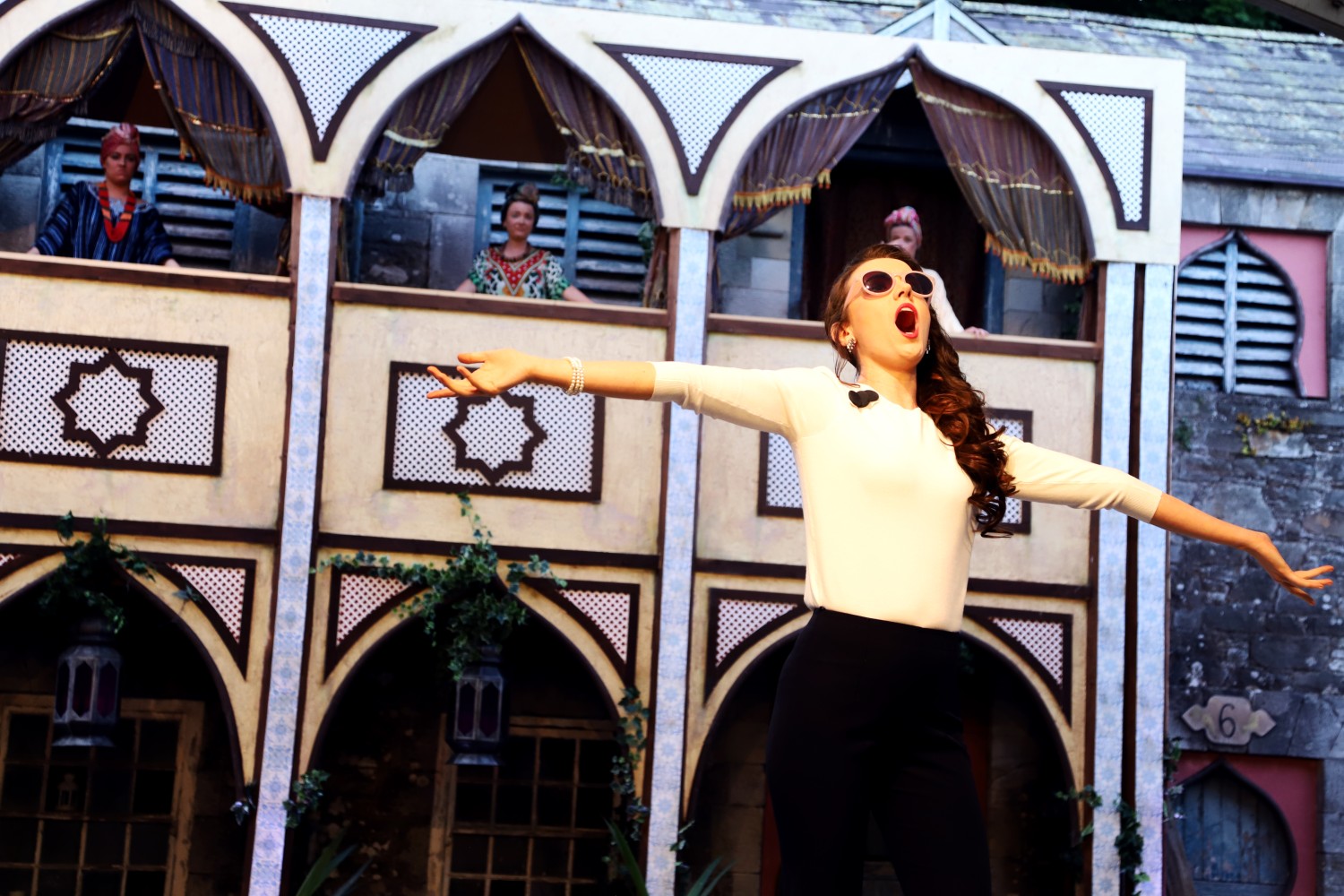 With just under 60 days to go until the opening of the Blackwater Valley Opera Festival our Artistic Director, Dieter Kaegi, has arranged a wonderful programme for our 10th anniversary.
In particular we want to draw your attention to the highly entertaining 'opera buffa' (comic opera) 'Don Pasquale' which will make up the magical, centerpiece of the festival at Lismore Castle, 2019. The Opera runs for three nights; Wednesday, 29th & Friday, 31st May with the finale on Saturday, 1st June already almost a sell out.
This year's opera by Gaetano Donizetti, revolves around a classic comedic premise: a young couple in love schemes to thwart the inappropriate plans of a pompous old man, who wants to marry the girl himself. Donizetti's operas are much loved for their emphasis on genuine human emotion that captivate audiences of all ages.
Set against the backdrop of the Old Stable Yard at Lismore Castle the opera production, starring baritone, Michele Govi (website) in the title role, sees the return of Pierre Emmanuel Rousseau following his masterful direction of 'L'Italiana in Algeri' last year. We are delighted to welcome, for the first time, Darren Hargan as this year's conductor in partnership with a bigger orchestra than ever.
We are glad to advise you of the introduction of our opera surtites so that every word sung in Italian is translated for your understanding.
Our stellar opera chef, Eunice Power will be producing delicious opera night dinners, in the romantic confines of the beautifully planted gardens of Lismore Castle with picnics, wines and champagnes also available to purchase in advance on-line.
If you are a lover of fun and entertaining opera or would like to discover what all the fuss is about, come join us with your friends for the most beautiful summer opera music festival of the year in the breathtakingly beautiful surroundings of the Blackwater Valley and have a ball.
Tickets for all 3 performances and dinners are selling fast so we would encourage you to book here now.