Welcome To Blackwater Valley Opera Festival
Each year, Blackwater Valley Opera Festival converts the former stables of Lismore Castle into a beautiful setting for its productions, and every effort has been made to weatherproof the venue and maximise comfort for our patrons by adding a roof and tiered seating. However, as we know, the weather in Ireland can be unpredictable, and the evenings do get chilly.
Please ensure you bring appropriate clothing on the night, and consider adding a warm pashmina, or ask one of our BVOF Volunteers for one of our branded fleece throws when in the auditorium.  
Check out The Gloss magazine – get your look ready for the Blackwater Valley Opera Festival in Lismore Castle, Co Waterford.
Our production team transforms the Old Stable Yard at Lismore Castle into a bespoke auditorium with luxury seating rows and this intimate setting brings the audience closer to the action on stage, maintaining the beguiling atmosphere for which BVOF has become known.
Our talented set designers and builders work hard to adapt the beautiful  Stable Yard so that it melds effortlessly with each new opera's narrative. Our patrons return year after year to witness the magic unfold in Lismore – it is truly an immersive opera experience like no other… 
Explore The Blackwater Valley
Nestled in Ireland's Ancient East, the River Blackwater flows east from the Kerry border through Lismore and Cappoquin, before turning south and reaching the sea at Youghal. It is the second largest river in Ireland, and famous for its salmon fishing. The Blackwater Valley was largely woodland until the 17th century, and many fine trees still flourish. It is known for its many Georgian country houses, and their magnificent gardens, some of which are venues for the recitals programme of the Blackwater Valley Opera Festival.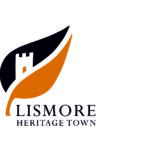 Arriving at Lismore from the south on the N72 you are greeted by a dramatic view of Lismore Castle, perched on an escarpment above the river. This imposing mid-19th-century building is the Irish residence of the Duke of Devonshire. The town of Lismore was built to house the estate workers. Start your exploration at the Lismore Heritage Centre, situated in the centre of the town in its former courthouse. Pick up a walking map of Lismore Town, and discover the compact town centre with its 17th-century cathedral, and its lovely riverside walks. Across the road is the entrance to Lismore Castle Arts, a centre for contemporary visual arts. A short walk to the right from the Heritage Centre will lead you to St Carthage's Cathedral, a 17th-century church in the neo-Gothic style, and a festival concert venue.
The Waterford Garden Trail highlights 15 garden attractions, including the sensational gardens of Lismore Castle, Cappoquin House, Salterbridge House and Tourin House, all of which are hosting events for the festival. At the latter three, garden tours are included in the recital admission. The Waterford Garden Trail also features smaller gardens and specialist nurseries.
Get to know the Blackwater River by boat, and imagine a boat trip along the Blackwater in the evening after the Villierstown Opera Recital. Details and bookings from Blackwater Eco Tours on Facebook or call 089 253 8699.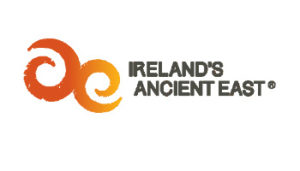 To try your hand at angling on the Blackwater, which has some of Ireland's finest salmon fly fishing, contact Careysville Fishery, which has 1.75km of double bank salmon fishing on offer, with pools and streams to suit all abilities.
Dungarvan is a coastal town and harbour, dating from the 15th century, formerly the county town of Waterford. Contact Dungarvan Tourism for details of the Art Trail and the Heritage Trail App. The Waterford County Museum is a must for all lovers of local history, and admission is free. A short drive to the east of Dungarvan is the Copper Coast Geopark, a scenic stretch of coastline with a visitor centre providing information on its copper mines, and walking and driving routes.
Hire a bike in Dungarvan to explore the 45km Waterford Greenway, an off-road cycling and walking track that follows an old railway line across country from Waterford City to Dungarvan. Some of its most scenic stretches are near Dungarvan.
The Blackwater Valley has a great choice of golf clubs: Lismore Golf Club, a 9-hole mature parkland course on the banks of the Blackwater near Lismore Castle, welcomes visitors except on Sunday mornings. Dungarvan Golf Club is an 18-hole championship parkland course adjacent to Dungarvan Bay. The West Waterford Golf and Country Club near Dungarvan was established in 1993 and designed by Eddie Hackett. The Gold Coast Golf Resort offers an 18-hole, par 72 championship parkland course with views of Dungarvan Bay and Helvick Head, with self-catering accommodation on site.
Try your hand at clay pigeon shooting on the Ballinatray Estate. This offers the fun and excitement of a driven shoot at a fraction of the cost, and has no closed season.
Overseas visitors will find all they need to know about visiting Ireland on the offical tourism website Discover Ireland or Ireland's Ancient East.
Travel for the Arts - Speciality Travel Operators

Travel for the Arts was established in 1988, to arrange tours for the Friends of Covent Garden, and now arranges over 100 tours a year, as a division of Specialised Travel Ltd.
They arrange small group tours featuring selected performances of opera, ballet and classical music, and à la Carte itineraries for the independent traveller to the world's legendary opera houses, concert halls and festivals.Their portfolio of destinations expands annually, introducing lesser-known theatres and performances whilst continuing to visit the traditional favourites. BVOF is delighted to partner with Travel for the Arts to bring the beauty of our festival to wider audiences especially from the UK market.  www.travelforthearts.com
Gift Vouchers
Give the gift of opera and classical music to a special person in your life. If you purchase a gift voucher for family or friends to Ireland's Summer Opera Festival, we can either send you a special voucher by post – or email you an digital version so that you can give it as a gift straight away. You can purchase a BVOF gift voucher for any amount, all-year round. Alternatively, you can become a Friend of Blackwater Valley Opera Festival and enjoy priority booking for our sell-out summer festival as well as exclusive invitations to events and offers. Please visit our Friends page for information.  For gift voucher enquiries, or would prefer to purchase your voucher through a real person, please email Emma at [email protected]
Dress Code
There is no compulsory dress code at Blackwater Valley Opera Festival. We have no black tie requirements or set dress code at Ireland's Summer Opera Festival, however many visitors like to take the opportunity to dress up. Due to unpredictable weather, this means that on occasion guests are obliged to pair their dress suit or cocktail dress with wellies and a coat. It can sometimes be cold or wet in the summer in Ireland, so consider an extra layer or bring something waterproof. Comfort is the order of the day, so feel free to dress up or down.
Travel Directions
The nearest airport is Cork Airport which has frequent flights from many European cities.
The nearest ferry port is Rosslare, which has daily sailings from Fishguard in Wales, see www.stenaline.co for details, and from Pembroke Dock in Wales, see www.irishferries.com Rosslare is about 1 hour 45 minutes' drive from Lismore.
By car from Cork: Lismore is about an hour from Cork City on the M8 (Dublin) road. Take exit 16, following the R628 to the N72, signposted Lismore and Waterford.
By car from Dublin or Dublin Airport: Lismore is about 2.5 hours from Dublin on the M8 (Limerick) and M7 (Cork) motorways. Leave the M7 at junction 11, taking the R639 exit to Cahir. After 500m take the R668 to the N72, following signs for Lismore. There is a public car park in the centre of the town.
Unfortunately, Lismore is not well served by public transport. If you forsee a problem getting to the Festival, call us and we'll see if we can help.
Accessibility
If you use a wheelchair, please notify Emma at the Box Office at the time of booking so that we can ensure you are allocated a wheelchair seat and space where you will be comfortable. Guests who are not permanent wheelchair users but who would appreciate a lift in the festival golf buggy to transfer from the castle gate to the opera, should let us know when they arrive or email any questions relating to access to [email protected]
Please note that our opera, concerts and recitals will take place at venues which may contain uneven surfaces, some on grass and with steps. Disabled parking is available at all venues. If you have any questions or concerns in advance, we would  love to hear from you so please do get in touch.
Cancellations
Tickets purchased by patrons who are not Friends of Blackwater Valley Opera Festival (BVOF) cannot be exchanged or refunded. To become a Friend of BVOF and avail of an exchange or refund facility please click here to learn more. Please note that the management reserves the right to change or cancel the advertised programme, and reserves the right to refuse admission. If an event is cancelled, the management will refund the face value of the ticket only. If an event is rescheduled and you cannot attend, the management will refund the face value of the ticket only. Latecomers will strictly not be admitted to the performance until the first interval. By purchasing a ticket you agree to our Blackwater Valley Opera Festival Terms &  Conditions.