Ireland's Summer Opera Festival
About Us…
Ireland's Summer Opera Festival joyfully engages audiences through a creative and imaginative programme of opera and classical music in the beautiful Blackwater Valley. We showcase emerging Irish talent alongside established international artists and delivering memorable and inspirational experiences that enrich the cultural life of the region.
Lismore Castle has been the Festival's home since 2010. The old Stable Yard and impressive grounds of the Castle provide a magical backdrop for our bespoke opera production each summer.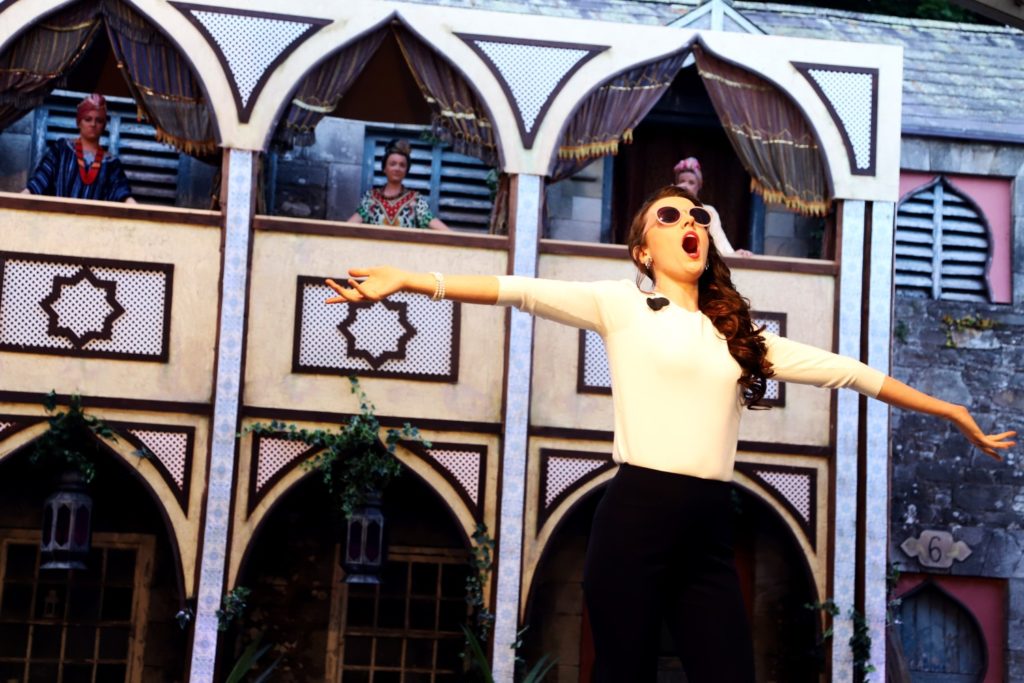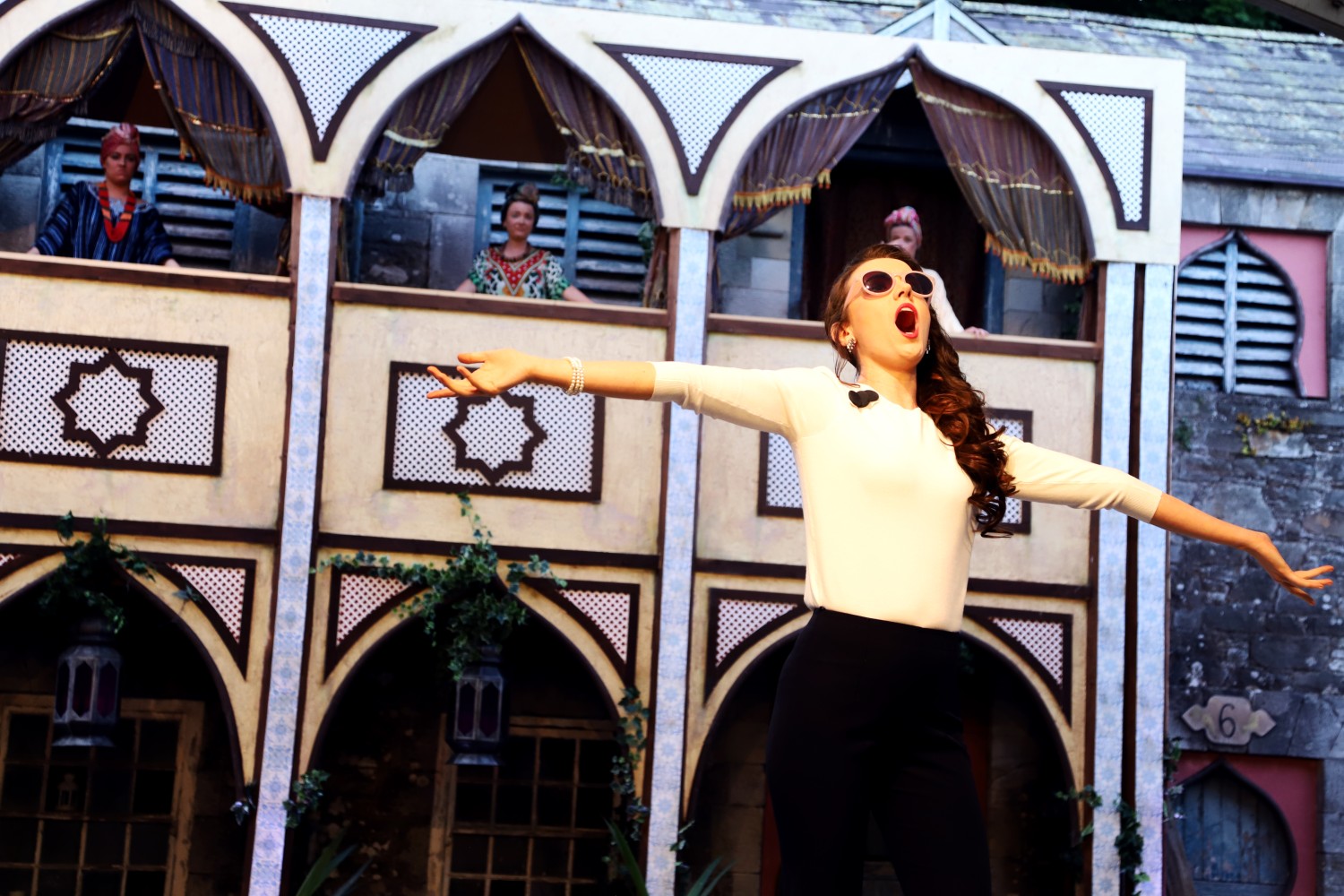 In 2021, our festival moved to new dates in September (due to the COVID-19 pandemic) featuring Puccini's wonderful opera Gianni Schicchi and a superb array of concerts and recitals. We returned to our regular slot in 2022, as Ireland's Summer Opera Festival – from 31 May – 6 June.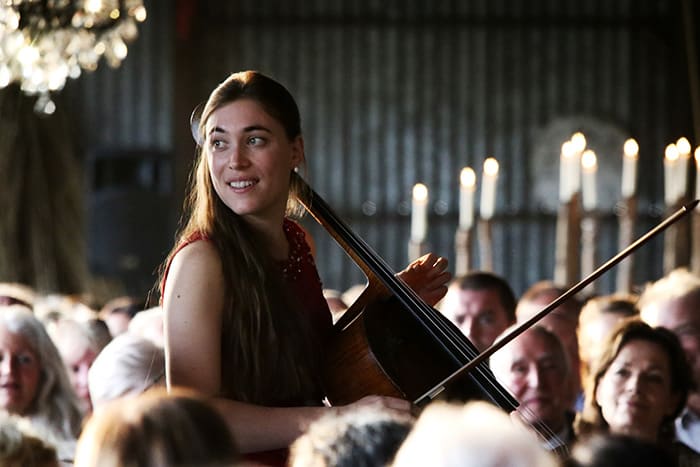 Outreach Programme
In all that it does, the Blackwater Valley Opera Festival aims to promote excellence and as part of our commitment to championing emerging artists and  fostering a love of music and opera in the next generation, we lead a number of initiatives:
"Music is such a powerful medium and the Blackwater Valley Opera Festival has been working tirelessly promoting the beauty and relevance of opera. It is wonderful to witness results of the drive and enthusiasm of such dedicated people making opera more accessible and connected to audiences in such an inclusive and authentic manner."
Eamonn Carroll
Eamonn is an experienced development professional with a significant track record in high-level sponsorship negotiation, implementation and activation. Prior to becoming Festival Director he was Membership Relationship Manager at the RDS. Before this he directed the sponsorship and Friends strategy for Wexford Festival Opera and Wexford Opera House and managed key relationships for the company with leading Irish and international philanthropists. He has represented the cultural sector on the Minister's Working Group on Arts Funding & Philanthropy. Formerly, Eamonn was Assistant Chief Executive and Head of Fundraising with the leading Irish research charity Fighting Blindness and Vice-President of the Students' Union at NUI Maynooth. Eamonn previously served as a BVOF Board Member from 2017 and became Festival Director in April 2019 at Ireland's Summer Opera Festival.
Dieter Kaegi - Artistic Director
For 10 years Dieter Kaegi was director of productions at the renowned Music Festival in Aix-en-Provence. He became assistant to the general director of Monte Carlo Opera followed by for twelve years as Artistic Director of Opera Ireland in Dublin. Since 2013 Mr Kaegi has been General Director of TOBS, theatre, opera and orchestra of Biel and Solothurn in Switzerland.
In 2009, together with Jennifer O'Connell he co-founded the Lismore Opera Festival (which changed its name in 2018 to Blackwater Valley Opera Festival) and he continues to act as its Artistic Director at Ireland's Summer Opera Festival.
Dieter has directed over 100 opera productions in important opera houses and festivals in Europe, US and Asia, such as:  Grand Théâtre de Genève, Opernhaus Zürich, Maggio Musicale di Firenze, Rossini Festival Pesaro, Teatro Regio Torino, Teatro Real Madrid, Teatro Liceu Barcelona, Royal Opera Copenhagen, Opéra du Rhin Strasbourg, Chorégis d'Orange, Opéra de Nice, Opèra de Monte Carlo,  Opéra Royale de la Wallonie Liège , Seattle Opera , Washington Opera, Macau Arts Festival, Hong Kong Arts Festival, Korean National Opera Seoul, Jekaterinburg Opera, Perm Opera, Opera Posznan, Latvian National Opera Riga and many others.
Breda O'Brien - Financial Controller
Breda has acted as Financial Controller since the 2018 Festival. Founder and principal of Lismore Accountants since 2015, Breda is a Chartered Accountant with over 20 years' experience. Qualifying in 1999 while working with Deloitte in Cork, she has extensive experience dealing with businesses in this increasingly competitive and changing world and has a wide range of business experience. Breda served as Chief Executive at the 2019 Festival, overseeing the implementation of plans to meet the financial, commercial and operational objectives of the festival in line with BVOF's ambitious 5 year growth plan.
BVOF Team Members
Conleth Stanley (Company Manager, Producer)
Conleth has been working in the arts from a very young age. He has both a BMus and MMus from the Conservatory Music and Drama, DIT/TUD.
As a performer he has worked in Ireland and the UK before turning his focus to offstage in supporting roles to productions.
He has directed with Opera Britain and Bowden Opera Festival. Technical Manager to Wexford Festival Opera and Nevil Holt Opera Festival. Production Manager to Irish Modern Dance Theatre, Irish Baroque Orchestra, Dublin Institute of Technology and The Yorke Trust. Concert Manager with Great Music in Irish Houses. Company Stage Manager at The Abbey and Robert C Kelly Productions. Stage Manager with Lyric Opera Dublin, Dublin Institute of Technology, Dumbworld, Wide Open Opera, Wexford Festival Opera, Opera Theatre Company, Festival Productions, Irish Modern Dance Theatre, Northern Ireland Opera, Landmark Productions, Irish National Opera, Irish Baroque Orchestra, Irish National Opera, Dublin Youth Theatre, Pan Pan Theatre, and The Yorke Trust. Conleth's work with (Lismore Opera Festival) Blackwater Valley Opera Festival goes back to 2014.
Tara McKeown (Marketing Director)
Tara joined Blackwater Valley Opera Festival as Marketing Director in 2022 and her background is in communications, sales, publishing, marketing and events. Prior to joining BVOF, Tara published Primary Times South magazine for 18 years and provided marketing solutions for a range of businesses in Munster.  She is a communications and marketing consultant, specialising in clients within the arts & culture, family and education, and events related sectors. Tara studied film and communications in London, and worked across the music and film industries, as part of the Virgin Group of Companies in London and Amsterdam.
Emma Penruddock (Box Office & Friends Programme)
Emma founded and curates the unique on-line artisan collection 'I am of Ireland' (www.iamofireland.ie / +353 87 7997317) specialising in high quality Irish Art and Craft. I am of Ireland's collection is also available to view from her family home gallery just outside Youghal, County Cork.
Emma is the BVOF Friends' Coordinator and Box Office Manager.
Liz Oakham (Education)
Liz is the coordinator of the BVOF Opera Dress Rehearsal (Schools' Night) filling the auditorium with over 400 excited and enthusiastic school children at Ireland's Summer Opera Festival each year! You can register early interest for the BVOF 2023 Schools' Night by emailing Liz at: [email protected]  For more information about the Discover Singing and Discover Opera projects in 2023, please email: [email protected]  
Michael Alen-Buckley (chairman)
Michael co-founded RAB Capital plc in 1999 and is Executive Chairman. He was a Director at ABN-AMRO Hoare Govett from 1996 to 1998 and prior to that held senior positions at Merrill Lynch, Smith New Court and James Capel. Michael is Chairman of the Blackwater Valley Opera Festival Board, a Founding Partner of the ARK Brunel Academy and a Patron of Irish Heritage which supports Irish musicians & Irish composers in Great Britain to a wide audience. Michael is also a supporter of The Bush Theatre, Almeida Theatre, Donmar Warehouse plus Garsington and Glyndebourne operas. Michael has been a BVOF Board Member since 2017.
Giancarla Alen-Buckley
Gianni has worked as an independent documentary film maker for broadcast television in the UK (1980-1997). She is a founding partner of the ARK Brunel Academy School and has been a board member and fundraiser for KIDS, the UK-based charity providing services for children with disabilities and their families (1999-2006), and a board member and fundraiser for the Alternative Theatre Company, AKA The Bush Theatre, London, (2006-2018). With particular expertise in youth development, education and hospitality, she is also a Board Member of the RFHotels Group since 2014. has been a Lismore Music Festival, and now BVOF Board Member since 2017.
Conor Doyle
Conor is Chairman of Doyle Shipping Group (DSG). DSG provides shipping services in the ports of Cork, Dublin, Foynes, Fenit, Geeenore and Belfast. Conor Doyle is Finnish Consul in Cork. He is a director of Corcadorca. Among his former offices he was Chairman of Cork Port Company 1989-91, President of Cork Chamber of Commerce 1997/9, Chairman of National Sculpture Factory 2008-2017, Commodore of Kinsale Yacht Club 1983-86. He was formerly a director of Eagle Star Insurance Company and Cork and Limerick Savings Bank. Conor has been a Lismore Music Festival, and now BVOF Board Member since 2017.
Pat Howett
Patrick is a Chartered Accountant. He qualified with PWC where he worked in the Audit and the Tax Departments. He joined JLT as Finance Controller in 1984 and filled various roles before being appointed Chief Executive in 1995 a position he still fulfils. He served on the Irish Brokers Association of Ireland from 1992 to 1995 where he chaired the Strategy and Technology Committees. He has a keen interest in music having been a member of the Italian institute choir and Kilmacud Musical Society. Currently he is a member of the Celtic Choristers and the Rathfarnham Ukulele Group. Patrick has been a Lismore Music Festival, and now BVOF Board Member since 2018.
Deborah Kelleher
Appointed Director of the Royal Irish Academy of Music in 2010, Deborah Kelleher has played an integral role in the strategic development of the institution's international profile, outreach, and academic courses. Milestone achievements include the introduction of specialised undergraduate degrees in composition and vocal studies; RIAM Podium, the Centre for Performing Ensembles, and the founding of Ireland's first Historical Performance Department. In 2013, the RIAM became an associate college of Trinity College, the University of Dublin, and Deborah led this significant transition. The RIAM has also forged significant performance partnerships with many of the world's most prestigious music conservatoires including the Juilliard School, New York, Guildhall School of Music and Drama and the Liszt Academy, Hungary. In May 2020, RIAM began a €22 million re-development of its campus, a project which will go hand in hand with a substantial review of RIAM's mission, curricula and organisational structure, to be completed in time for the Autumn of 2021. Deborah is also Vice-President of the European Association of Conservatoires, the umbrella group for over 300 higher music education institutions in Europe, USA and Asia.
Brian Kingham
Brian Kingham is a London and Wicklow based businessman.  He has founded more than a dozen businesses in support services, security, building engineering and electronic systems.  He has interests in cyber security, data analytics and the digital economy.  He is a global investor in early stage technologies. He is a supporter of various youth development initiatives in education and entrepreneurial endeavour.  He has a long association with the University of Buckingham where he was Chairman of the new Medical School Development Board and provides an annual Scholarship for Entrepreneurs.  He is a former member of the Court of Brunel University.  He was an early promoter of private opera in London and country houses organising private performances for more than 30 years. Brian has been a Lismore Music Festival, and now BVOF Board Member since 2016.
Tom McCarthy
Tom holds a BA in Economics, an MBA and a DBA from University College Cork. Tom is the Managing Director of McCarthy Developments (Cork) Ltd. which is a property development company and is part of a wider business portfolio which includes McCarthy Properties (Property Management Entity), privately owned, successful commercial entities that are opportunity led. The group's main focus in on the residential, commercial and leisure sectors. Tom takes an entrepreneurial approach to business, is opportunity led and results driven. He believes in integrating the highest quality standards across all aspects of the business. His core competencies are in risk management and strategic planning. He has a proven track record in dealing with the complexities of asset acquisition and management, managing multi-location projects, involving large multi-disciplinary teams while maintaining effective financial management and a strong customer focus. Tom has been a Lismore Music Festival, and now BVOF Board Member since 2017.
Natasha McKenna
Natasha McKenna studied Law & European Studies during her BA degree at The University of Limerick and qualified as a solicitor in 2002. She is the Founder and Principal of Natasha McKenna Solicitors, practising in the areas of property, wardship, probate and childcare and undertaking all roles involved i the practice including regulatory and accounting. She is a former partner at Mason Hayes & Curran Solicitors and was Head of the Arts Committee within that firm. Natasha has lectured in the Law Module of Trinity School of Social Work and Policy undergraduate and postgraduate courses. She is also Head of the Irish Hospice Foundation's Corporate Committee and a Board Member of the RHA Programme Advisory Board Since 2018.
Susie Wingfield
Susie Wingfield has been visiting the Blackwater Valley for almost half a century and has lived at Salterbridge for 25 years. She is deeply involved in the local community and has been an active supporter of the Lismore Opera Festival, now BVOF, since its inception in 2009. For the past 10 years she and her husband Philip have hosted a recital at Salterbridge during the festival. Susie was co-founder of the Cystic Fibrosis Research Trust Ireland which funded ground breaking research into this disease from 1989-2008. The work continues under the umbrella of CF Ireland. Susie, having joined the BVOF board in 2019, brings a wealth of organisational abilities as well as strong & diversified networks across Ireland. One of Susie's focuses for 2022 is to extend the Local Superheroes network.
BVOF Advisory Board Members
Iain O' Rourke (Chair)
Iain studied at University College Dublin receiving an honours degree before moving to the UK. He worked in private banking at Barclays Wealth for a number of years before leaving to set up his own ventures. Iain has strong experience within the financial spectrum via direct investments across a range of sectors. His main business focus is in the areas of property development and venture capital. Iain has served on the Friendship Ball Committee held at the Natural History Museum in London, raising circa £700k at each event for Great Ormond Street Children's Hospital & Our Lady's Children's Hospital Crumlin, Dublin. Iain is 35 years old and married with two children.
Colin Hunt
Colin was appointed Chief Executive Officer of AIB Group in March 2019 having served as Managing Director of Wholesale, Institutional and Corporate Banking since August 2016. Prior to joining AIB, he was Managing Director at Macquarie Capital in Ireland. Previously, he was a policy adviser at the Departments of Transport and Finance, Research Director at Goodbody Stockbrokers, Head of Trading Research at Bank of Ireland Group Treasury and a country risk analyst at NatWest. He has degrees in Commerce and Economics from University College, Cork and has a PhD in Economics from Trinity College, Dublin. He is a director of the Ireland Funds – Ireland Chapter. Colin is a native of Waterford and a keen opera buff.
Nuala Hunt
Nuala Hunt is a fellow of the Institute of Chartered Accountants of Ireland, a Chartered Tax Advisor and a former Chartered Secretary with a first-class business degree from UCC. Nuala has extensive business experience across a range of industries, although predominantly hotel and leisure, as her executive career spanned from international experience as an audit manager with Arthur Andersen in Brisbane to Financial Controller of Paddy Power plc in Dublin. Nuala's boardroom experience includes Company Secretary of Paddy Power plc, Director of the HSE and Governor of Holles Street Hospital. In recent years she participated as an expert in strategic reviews for the Department of Health. Hailing originally from Dungarvan, Nuala is a frequent visitor to Lismore and has a great love for West Waterford.
Jay Krehbiel
Jay is the Co-Chairman and Chief Executive Officer of Hindman Auctions, a leading middle market fine art auction house in the United States. Hindman is headquartered in Chicago and has 12 U.S. offices that serve clients in over 50 collecting categories, including fine art, jewelry, couture, modern design, furniture and decorative arts, Asian works of art, and more. Hindman holds over 100 auctions annually in salerooms in Chicago, Cincinnati, Denver, Atlanta, St. Louis and Palm Beach.  Jay serves on the Board of Trustees of the Art Institute of Chicago, where he is the Treasurer and Chair of the Finance Committee. Jay also serves on the boards of The Taft School, The Irish Georgian Society, The School of the Art Institute of Chicago, St. Chrysostom's Church and the American Friends of the National Gallery of Ireland. Jay has a BA from Dartmouth College and an MBA from Northwestern. He lives in Chicago with his wife, three children, and a rather spoiled Weimaraner named Tosca.
Robert O' Byrne
Robert is a writer and lecturer specialising in the fine and decorative arts, and is the author of more than a dozen books. A former Vice-President of the Irish Georgian Society, he is currently a trustee of a number of charitable organisations including the Apollo Foundation and the Artists Collecting Society. He writes a monthly column for Apollo magazine, and is also a contributor to The Burlington Magazine and the Irish Arts Review. Since 2012 he has written an award-winning blog, www.theirishaesthete.com and a book of his photographs – The Irish Aesthete: Ruins of Ireland – was published in 2019. During 2021 he is curating an exhibition and presenting a twopart television documentary, both examining the history and evolution of Ireland's country house gardens.
Ronayne O' Mahony
Originally from Kildare, Ronayne is now based in the UK. He is the Managing Director of Greenman Partners which is part of the Greenman Group, a specialist owner of supermarkets, grocery stores and food anchored retail parks. Previously, Ronayne was head of Family Capital and Irish Institutional sales at Zeus Capital, a boutique investment bank. He has spent the majority of the last decade managing relationships with HNW and UHNW Family Offices in the UK & Ireland across banking and real estate.
Jim Thompson
Jim is the Chairman and Founder of the Crown Worldwide Group of Companies. Crown Worldwide is a logistics company performing various types of warehousing and transportation services throughout the world. Jim serves as Chairman or as a Board member of numerous charitable organizations. His particular interests are charities related to children, cancer, education and art. He is the Chairman of the Asian Youth Orchestra and The Honorary
President of the Society for the Promotion of Hospice Care. He has been mentoring university students in Hong Kong for over twenty years. Jim was awarded the Gold Bauhinia Star, Hong Kong's second highest award, by the Hong Kong Government in 2003. He received the Honorary Doctorate in Business Administration from the Hong Kong University of Science and Technology as well as an Honorary Doctorate of Humane Letters from his alma mater, San Jose State University in California.
Jean Van Sinderen-Law
Educated to post doctorate level as a scientist, Dr Jean van Sinderen-Law is Associate Vice President, Director of European Relations and Public Affairs at University College Cork. Known for strategic thinking, team building, and patterning Jean has fostered relationships which have generated approximately €200M of income for University College Cork, Ireland over a 20-year period.  Jean was the "Women Mean Business" Business Woman of the year in Ireland in 2010 and founding member of the European Commission – Marie Curie Fellowship Association, Governor
of University College Cork, Ireland and a member of the Senate of the National University of Ireland.
Edward Wallace
Educated at University College Cork, Edward has many years of experience working in the technology sector. He was chief software Engineer for CBT Systems which floated on the NASDAQ. After leaving CBT Systems he was a founder of Riverdeep which successful floated on the NASDAQ in 2000. He has invested in a number of other ventures, including othersdays.com and Workhuman. Workhuman is a leading provider of cloud-based social-recognition software solutions that organizations use to engage their employees worldwide. Through Enterprise Ireland, Edward has worked as a mentor with many start-up companies. He has an avid interest in the arts and a passion for classical music and opera. His other passions are horse-racing and Munster rugby. He lives in Dublin with his wife Trish and two children.