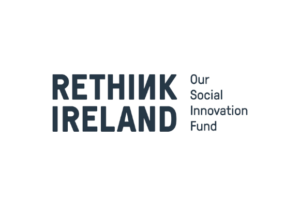 We're thrilled to be announced as an Awardee of the #InnovateTogether Fund from Rethink Ireland. The Innovate Together fund was created to respond to the need for new solutions in the 'new normal' post COVID-19.
The Innovate Together Fund was set up to support innovative responses to the COVID-19 crisis that will also be relevant in the new normal. With an initial commitment of €5 million from the Department of Rural and Community Development via the Dormant Accounts Fund, Rethink Ireland has raised an additional €0.6 million in funding from corporate partners which include the Z Zurich Foundation, Oakfield Trust, Medtronic and Twitter.
On 9th December 2020, Rethink Ireland announced the 20 Awardees (including ourselves) receiving support from the second round of funding of the Innovate Together Fund. The Round 2 Awardees work across three categories: Economic Recovery, Sustainable Ireland, and Community Outreach.
We are ecstatic to announce that our award was received for our collaboration with Mobile Music Machine on the "Covid Care Concert" series which is an extension of our education, community, and outreach programme and has been designed to respond to the COVID-19 pandemic by addressing the serious issue of social isolation among our older communities in residential care homes. Innovate Together Award: €26,400.
For more information please visit the Rethink Ireland website here.