Volunteer at Blackwater Valley Opera Festival and be part of a team supporting your local community
A festival like ours can't exist without the help of many dedicated volunteers. The hours put in by our amazing volunteers are of key importance to making the opera the huge success that is is. Blackwater Valley Opera Festival [BVOF] is proud to have such generous voluntary help from the local community, and we would like to encourage you to consider taking part. Why not talk to friends or family and see if they would like to join too?
"In my three years of volunteering with Blackwater Valley Opera Festival, I have consistently looked forward to heading up to the castle grounds on those glorious summer evenings to greet, usher and assist guests, relishing in the buoyant atmosphere of the whole event. The joy for me has been in the diversity of the tasks on hand, be it checking tickets, assisting restaurant and bar staff, or running to the auditorium marquee armed with umbrellas in the event of a sudden shower! Being a volunteer at Blackwater Valley Opera Festival has granted me huge experience and skills that have been incredibly useful in seeking further part-time work, all the while working as a valued member of a supportive and welcoming team. Furthermore, I am truly grateful for the exposure to world-class musical talent that this experience has brought me, having sat in on operas and recitals in rehearsal or performance that I may never have come into contact with otherwise."  – Martha Cosgrove, BVOF Volunteer
The preparations for such an ambitious festival begin months before the event. Being a volunteer at Ireland's Summer Opera festival offers the unique experience of working closely with other volunteers and professionals, to ensure that everything runs smoothly. We need all kinds of expertise, from traffic controllers to bar staff to ushers, cashiers and runners: please click on our Volunteers Form below and find out how to get involved!
Satisfaction knowing that you are helping to ensure that this unique event happens for years to come.
The appreciation of more than 4,500 visitors to the opera and recitals.
A beautiful BVOF branded festival fleece for you to keep.
Learn a lot about:

looking after the general public
what happens behind the scenes at a big public event
what happens behind the scenes at the opera

Worthwhile experiences and valuable skill sets to add to your C.V.
Invitation to a volunteer's event after the festival with refreshments and food, where we look back on what has been achieved.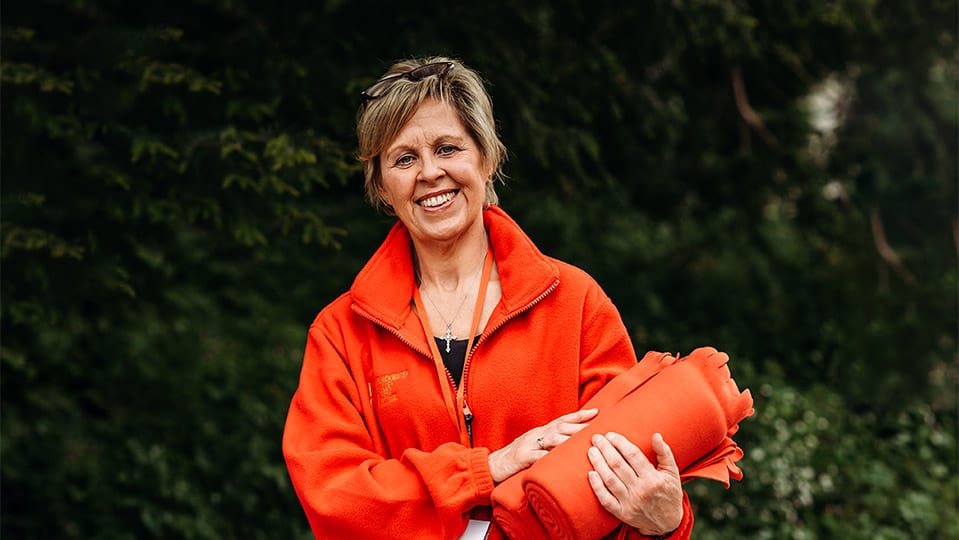 To Make Everything Run Smoothly, The Festival…
Looks for certain qualities and skills in volunteers.
Helps you develop new skills and meet new people.
Selects only volunteers who are suitable for the role.
Looks for volunteers who show real commitment.
Sets tasks to be completed in a particular way, as part of a team.

Invites volunteers to create an inclusive, welcoming environment for our audiences.

Has policies and procedures which are implemented and adhered to.

Would love to hear from you. If you require any special requirements or have limitations on specific tasks you can perform, please let us know and we will do our best to match you with duties that meet both your interests and abilities.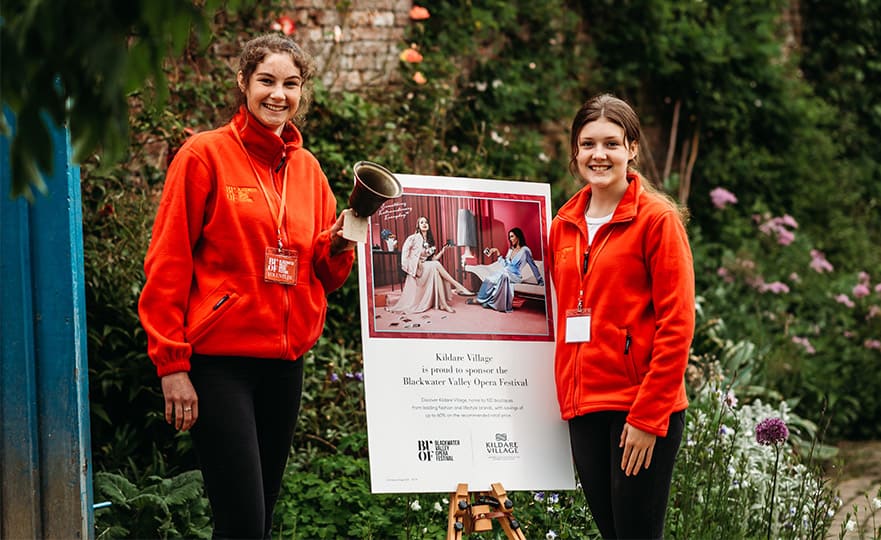 Areas where we need your help include:
Runner
A runner is involved in all activities before the opera is performed, A runners assists in the broadest sense of the word in building up the different sets. Loading and unloading equipment, assisting in set up marquees, set up bar and catering equipment. Non-technical work, no handling of equipment. The activities start on the Friday before the actual performances.
Ushers
Ushers are setting up the seating area. They direct people to the proper side of the seating area and to their seats. Ushers monitor the seating area before, during and after the opera.
Cashier
The cashiers are selling food & drink vouchers and programmes. Adult volunteers only.
Stewards
The stewards are active in the gardens of Lismore Castle during the days of the performances. They will check tickets at the entrance, clean up the garden before the opera starts, during and after the interval, provide assistance to people with a handicap, collecting items that can't be brought in to the opera (glasses and plates) and perform other light tasks.
Driver
Drivers assist in transportation of all kinds. Drivers are required for a rota for dates between 25th May and 6th June 2022.
Volunteers must have the appropriate driving licence and the appropriate skills to drive festival vehicles.
Traffic Management
A Traffic Manager controls the traffic at the beginning of Castle Avenue and direct cars to public parking places. A Traffic Controller also directs the traffic at the end of the opera when guests leave the venue.
Bar Staff
Serving wine and drinks. Adult volunteers only.
Click Here To join Our Team