We are excited to announce that Irish soprano Sandra Oman will return to BVOF in 2020 for our

Opera Double Bill

at Lismore Castle as Nella in Gianni Schicchi. As part of this announcement, we asked Sandra some questions about life as a singer and the Blackwater Valley Opera Festival.
Q: How are you selected?
A: My first production with Lismore Festival Opera (now Blackwater Valley Opera Festival) was the inaugural production of the Festival, in 2010, of Carmen – I played Frasquita. The reason I was chosen, I believe, is because I had worked many times previously with the Co-Founder of the Festival and Artistic Director, Dieter Kaegi. When Dieter was Artistic Director of Opera Ireland, he had engaged me to perform with the company many times, initially as a chorus member, working my way up through small roles, eventually into principal roles with Opera Ireland (Helena in A Midsummer Night's Dream, Despina in Cosi Fan Tutte etc.)
Dieter has always been an exceptional champion of young artists and it is very typical that he would promote a young singer through the ranks when he sees a commitment, determination and focus from the singer. Therefore, I guess he chose me because he was aware of my work ethic and my ability to be a very good company member.
I'm truly blessed insofar as I've been involved in every season of Blackwater Valley Opera Festival with the exception of one opera in 2011. So it has been my privilege to see the Festival grow and expand over the decade into what it is now.
Q: What happens next?
A: Once you are approached by the company to ask if you would like to sing a role in the production, and you accept, you receive a contract in the post.

Q: When do you start rehearsing?
A: Well, I personally start familiarising myself with the role and systematically working my way through it alone, and with my repetiteur, about 3 months in advance of rehearsals. I read the libretto, examine the nature of the character I will portray, make sure I am note perfect with the score and finally look at the great interpreters' performances of this role committed to disc, for performance traditions etc. Therefore, by the time rehearsals start, which is generally 3 weeks before the first performance, I am well prepared to start blocking and work with the director and conductor on finding the characterisation that the composer intended.
Q: When do you meet up with the other artists?
A: I meet the other artists and artistic team on the first day of rehearsals in Dublin.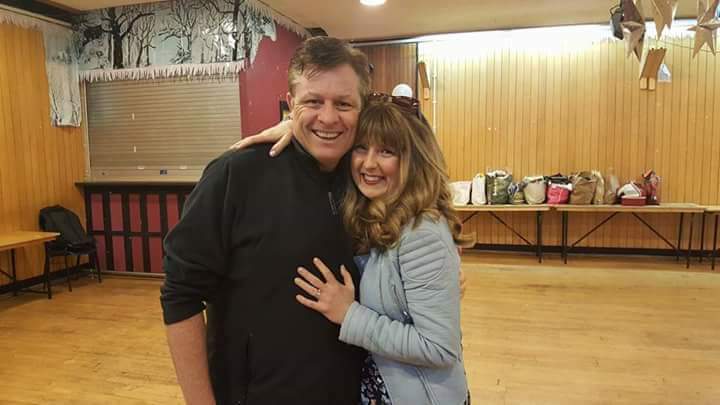 Q: What is it like in the build up to the festival?
A: It's always an enormously exciting but focused and busy time coming up to the Festival. Because it is a relatively short rehearsal period, everyone is very committed to bringing their A game to the production. It is always a beautifully family-like atmosphere with the Blackwater Valley cast, mainly thanks to Dieter, who genuinely loves singers and truly shows by example – he mucks in with every aspect of the production. He also seems to have a happy knack of choosing singers, musicians and artistic teams that are all not only very talented but very nice people to boot. In so doing, there exists a fantastic atmosphere of camaraderie, good-feeling and joviality in this unique Festival.

Q: Is it really that important to rest your voice?
A: It's always very important to mind your voice at Festival Time – it's absolutely disastrous obviously if you catch a cold and then possibly can't perform if it goes onto your chest. Therefore, lots of vitamin C, good food, lots of hydration – plenty of water, stay away from alcohol and get lots of rest every opportunity you have after rehearsals. The country air, of course, is fantastic for your health!
Q: What are some of the things a normal person wouldn't know about being an opera singer?
A: The life of an opera singer is by necessity a very disciplined, committed one. You truly have to love what you do to pursue this life! It necessitates traveling away from home very often. While seeming glamorous, that can be quite lonely. There's also the "Pagliacci" syndrome! You might be committed to performing at a concert or opera when a loved one is very ill or you have personal problems – the old adage "the show must go on" most definitely applies…
A career in opera also requires a substantial financial investment – for study, for repetiteurs when preparing roles, for sheet music/scores, for concert clothes, hair, make-up, for travel when going to auditions. Ireland has a relatively limited operatic scene in comparison with other European countries. Therefore most Irish opera singers spend much of their time away from home. In this way, it is such a treat to work for Blackwater Valley Opera Festival, before an Irish audience with our families and friends in attendance.

Q: Is there anything else that makes the Blackwater Valley Opera Festival special?
A: A very exciting aspect of the Blackwater Valley Opera Festival is the Educational Programme that I have been lucky enough to be part of. The Mobile Music Machine, comprising 4 instrumentalists and myself as soprano, have traveled to roughly 20 schools so far in the last 12 months, performing for Primary School children, teaching them about the instruments, the different types of music they can pursue, getting them to participate and ask any questions of us that they want.
This outreach programme is a dynamic and essential part of the Festival's activities. It gives children the opportunity to see and hear instruments and musicians up close. Maybe they had never heard of opera before and it opens doors for them that may not have been previously available. It also hopefully is ensuring an opera audience for the future.
A bit more about Sandra Oman:
Sandra was the 2004 recipient of the Margaret Burke Sheridan Memorial Award for her contribution to opera in Ireland. Born in the heart of the Liberties, Dublin, she graduated from the DIT Conservatory of Music, Dublin with the Ely O'Carroll Gold Medal, the Conservatory's highest award. Sandra has appeared at the Blackwater Valley Opera Festival and has also performed extensively in opera and concert in Ireland, UK, USA, Italy, Faroe Islands, Latvia, and Poland.